DIGITNOW Video To Digital Converter,Vhs to Digital Converter To Capture Video From VCR's,VHS Tapes,Hi8,Camcorder,DVD, TV BOX and Gaming Systems
Model: BR120





Summary: DIGITNOW Video To Digital Converter,Vhs to Digital Converter To Capture Video From VCR's,VHS Tapes,Hi8,Camcorder,DVD, TV BOX and Gaming Systems
---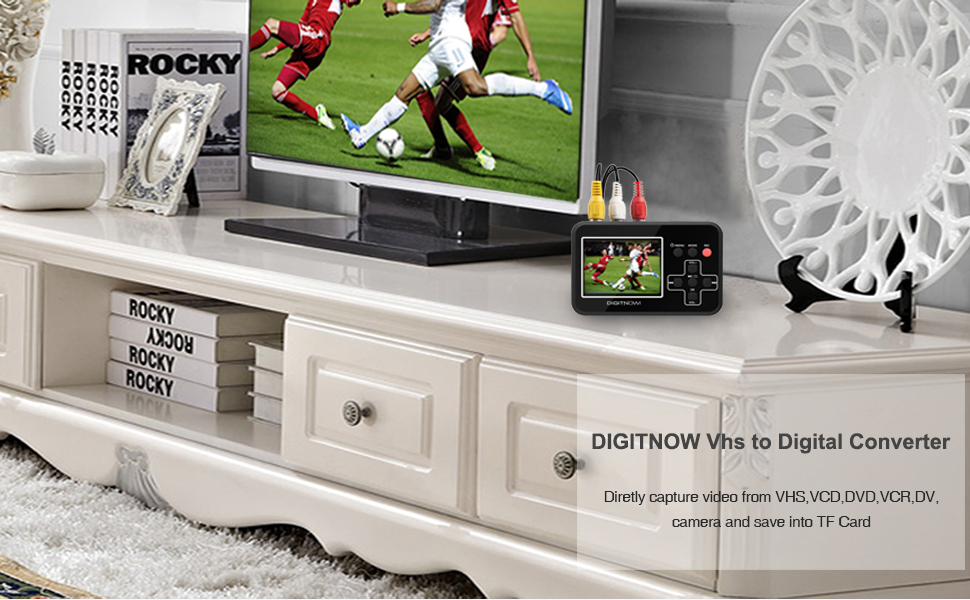 With the DIGITNOW Vhs To Digital Converter, you can convert your videos to digital file with one touch of Rec button. Restore and share your family memories from old times. You can share your digitalized videos on your PC, smartphone, or your TV. You also can watch it on this grabber via 2.4 inch screen.
Play movies on your TV, then transfer them to your PC and edit them or burn them on DVD. Whatever you choose, film treasure now gone from being a box in the attic into something you can actually see at anytime whenever you feel like it. Imagine the success at the next family dinner!
Recording Video with RCA cable(included)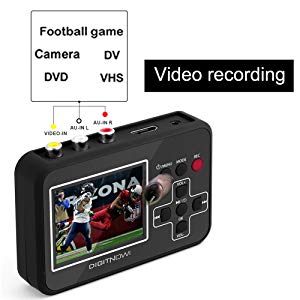 Steps for Recording:
*Connect your Video Grabber to the video source with the included RCA cable.
*After you turned this device on. Pressing the "REC" button on the converter to record. You also can watch it directly on screen after recorded with play button.
*Transfer your digitalized videos to your computer with the included USB cable. Then put them on your PC, phone, or burn to DVD.
Record Alone and Using without PC-Play Back on The Box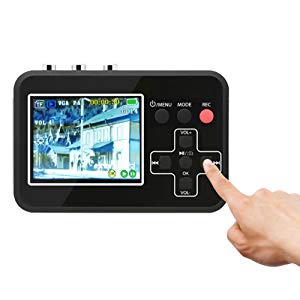 Playback:
1,Turn on your video garbber
2,use the mode button to select the play mode. Your video grabber is now in play mode.
3,select the desired film using the forward or buttons.
4,Press ok to play the films.
You can zoom in and out on snapshots in several steps by pressing the OK or VOL+ botton Pressing the VOL- button will zoom back and ultimately data about the image file are shown.
If you don't want the date show on your recorded video. Just press the On/Off Menu button briefly once more to gain access to the time stamp setting before recording and then choose off. The date number will gone in your recorded video.
Connect your video grabber
Connect your video grabber to your PC by using the USB cable.After connected,The screen will be black when connecting to PC,then your video grabber now appears as a removable disc driver on PC.

You can connect your Video Grabber to a TV receiver via AV cable(inconcluded) or by using an HDMI cable(inconcluded).

If you want to connect to the HDMI on your TV, use the accompany HDMI.

Insert a memory card in Video Grabber and press the Record button.As if by magic,the film transferred to the memory card as it is played, and you can simultaneously watch the movie on the display.
00000380717
2 reviews for this product.